Wiem, że każdy obawia się zakupu poprzez internet spoglądając tylko na zdjęcia. By zdobyć trochę Waszego zaufania, poniżej możecie przeczytać opinię ludzi, którzy już coś ode mnie zakupili 🙂
Magda K.
Prześliczna, unikatowa i bardzo dokładnie zrobiona biżuteria- zwłaszcza bransoletki, które są bardzo dopracowane. Precyzja w każdym calu. Niezwykle krótki czas oczekiwania- zaledwie kilka dni, co nie zdarza się u innych projektantów. Pani Agnieszka to prawdziwa artystka.
Katarzyna P.
Niepowtarzalna, jedyna w swoim rodzaju piękna biżuteria ręcznie robiona.Każdy detal mega dopracowany. A do tego każda rzecz oryginalnie zapakowana. Gorąco polecam,zadowolenie z zakupu gwarantowane🙂
KaylaB
absolutely LOVE both things ive gotten from you. beautiful, beautifully crafted the first necklace is still one of my very favorites. Its kept specially in my jewelry box for special occasions. lovely lovely thank you again 8)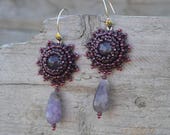 Martha Forrest
Fabulous as usual ! Very happy with my purchase or my many , many purchases . Doing business with you is a joy ,always .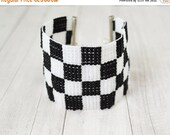 Love it ! Fits great and super comfortable . Love your pussyhats , all of them . Once again I am a very happy customer . Thanks again for such wonderful customer service and such quality work .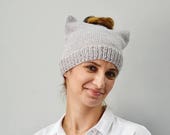 Absolutely beautiful ! Thanks again for everything . Perfect as usual . The best customer service and perfection in your creations . Once again a very happy customer .. I highly recommend your Etsy shop to everyone who loves beautiful works of art because that's what your jewelry is .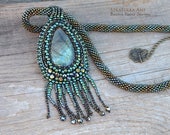 rikena2007
Beautiful earrings just as pictured! Came in a cute box.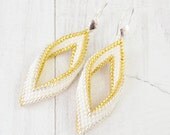 Martha F.
Love this one ! It has become one of my favorites. Once again I am a very happy customer ! I love your shop it is one of my absolute favorites. I highly recommend you and your shop. Everything you create is made to perfection. Thanks once again and you know I will be back . I always come back because you , your great customer service and most of all your beautifully made to perfection jewelry and hats .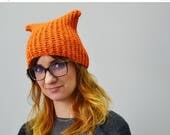 Another beautiful bracelet from one my absolute favorite Etsy shops . Thank you again so much ! The intricate beading with such tiny beads is amazing . The colors are gorgeous and as I've said many times, the customer service is EXCELLENT . I highly recommend this Etsy shop .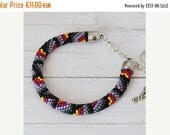 bobodoll
Very cool. Fits perfectly and arrived so quickly. Thank you!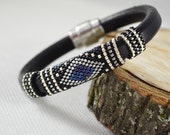 Martha F.
I just love my one of a kind chainmaille bracelet . It fits perfectly . It's so unique looking , almost like there is little tiny garnets secretly wrapped in each delicate looking chain of brass . It's beautiful and I am very happy with my purchase . It was hard to choose , with so many interesting , unique , one of a kind , beautiful looking pieces to choose from . The craftsmanship is absolutely amazing and perfect . Once again this Etsy shop knocks it out of the park . Another home run ! Everything I've purchased from this shop has been of the most absolute highest quality craftsmanship and once again I am a very happy customer . Thanks again ! I highly recommend this Etsy shop . It's one of those rare shops where both the pieces sold and owner/customer service is of the hiqhest quality . A 10 star shop !!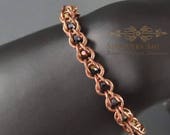 I really love my custom Pussyhat . The little pink & white stripes are perfect & make it look so spring time . The way you handled the opening for a bun at the top with a button to close it when not in use was brilliant and looks good too . Your constantly amazing me at your problem solving skills and design answers to the custom designs I ask you to make for me with no idea how you will accomplish it . You never say no you can't and what you come up with is always perfectly lovely . I have grown quite a collection of Pussyhats but this, is one of my very absolute favorites . The customer service you offer is excellent for many reasons : your easy to work with , kind , never say "I can't " , answer all inquiries promptly , stay in touch until package is delivered & I'm satisfied , delivery is always on time . HIGHLY RECOMMEND !!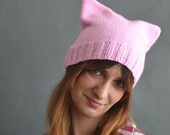 Autumn A.
I absolutely Love it! Seller was very easy to work with and shipped quickly.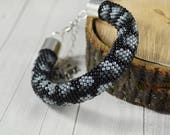 65shoes
Very nice bracelet, with great workmanship. Nice seller. Will be back.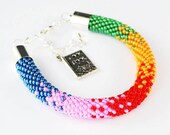 W. WANDA
Superior Craftsmanship. Beautiful Big Labradorite Necklace and earrings. Superior service, sale, shipping and style. Stars, Stars and more stars!!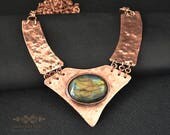 Martha F.
This is my one of my top 3 absolute favorite shops . One that deserve 10 stars not five. .The owner ,artist makes everything to perfection to please her customer . Everything she created for me including this hat is exactly what I wanted and expected . Everything is made with the highest quality material , nothing cheap and is made without error or at least none I can ever find . When I purchase something from her shop I know I'm getting quality and perfection . She is very kind , professional and helpful, willing to go the extra mile to make the customer happy . More than willing to try custom new ideas just for you .I'm beginning to believe you could ask her to make anything for you and she would figure it out . Her best quality is she aims to please making the customer very happy with what she created for them .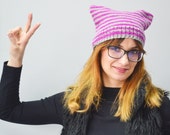 I absolutely love my bracelet . It's gorgeous ! It is hard to see the intricate detailing from the picture but in person it is truly amazing how perfect it is . The long hours of weaving something with such an intricate pattern using such tiny seed breeds is such a wonder to me . When I'm wearing it I imagine the time , effort and caring it took to create this beautiful piece of art I'm wearing on my wrist . It makes it very special . The shop owner aims to please and made mine custom with a turquoise background instead of pink . She is very prompt to answer any questions ,extremely helpful and very professional. Taking great satisfaction in making sure the customer is happy with her creations .It is an excellent shop ,one I highly recommend and an absolute favorite of mine . It deserves 10 stars !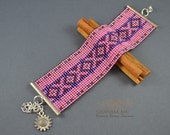 emeraldcityantiques
The bracelet was beautifully made and the workmanship was excellent. Nice person to do business with.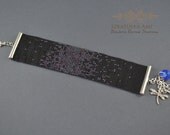 Elenice F.
Great shop! Highly recommended.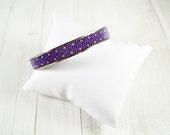 Shan
Beautiful!!-thank you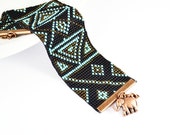 sbalzarini51
Ich habe mir da etwas ganz schönes gekauft, DANKE !!! Auch der Versand sehr schnell !!!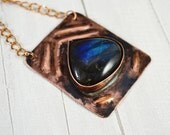 Pattie Mc.
Very pretty beaded flower earrings. I am so pleased with my order. Thank you.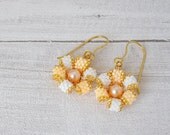 Toppy Toppy
This piece is wonderful!! Much better than the picture shows, I'm very pleased.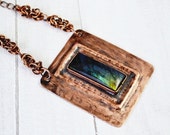 Carol Hunter
This is one of two necklaces that I have purchased. The attention to detail is amazing ! I love both necklaces and have received many compliments.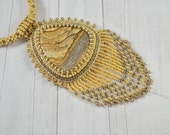 Beautiful ! A work of art ! Attention to detail !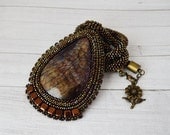 KaylaB
Absolutely gorgeous!! Loveeee it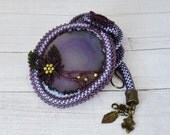 W. WANDA
Elegant Beaded Stone Necklace set made to perfection. Very attractive, attention to detail. Superior sale, shipping, service and especially made with care and love. Very beautiful! Unique and Exquisite!!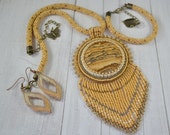 mysophietucker1
Beautifully made. I'm very pleased with this necklace. I've worn it and received many compliments. I will purchase from you again.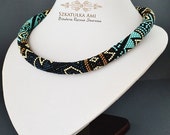 carolz1920
Love the vibrant colors and beautiful workmanship in tour beadwork , will enjoy wearing this piece for years to come. P.S. Your prices are amazing, so affordable.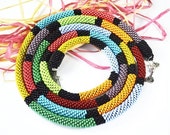 W. WANDA
Beautifully design with style and superior quality. Superior service, sale and shipping. This is a beautiful set… Truly Superior Craftsmanship!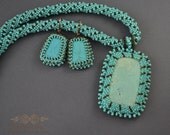 tinapost52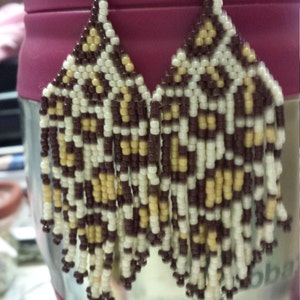 Wonderfully made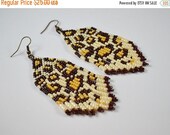 rebekahjoymaddox
It arrived a couple days early. She also adds a complimentary gift. 🙂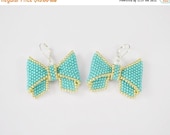 W. WANDA
Beautifully crafted. Awesome craftsmanship and superior sale, service and shipping. Thank you… it's PERFECT….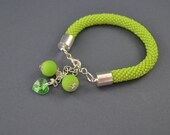 susan rossi
The necklace is lovely. I appreciate the time and craft that went into making it. It arrived quickly in a lovely box with a gift of a pair of earrings! Would make a nice gift.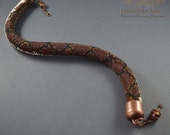 W. WANDA
Beautiful labradorite necklace and earring set. Superior service, sale and shipping. This truly is a beautiful set and when the sun hits it — oooh my!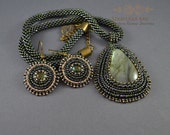 4evershopping
Very pretty! Thank you.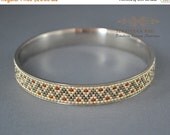 Lovely!!! Thank you!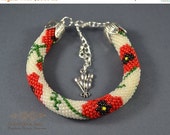 Debra
Like a magic carpet around your wrist, this beautiful bead cuff bracelet adorns it with elegance and wonder. Truly one-of-a-kind, crafted with expertise.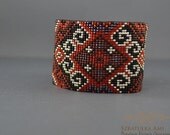 I didn't own any bracelet in this cuff style and decided to try one from this shop. I'm so glad I did — lovely design, gorgeous colors, high quality materials, well-made, and it drapes nicely over the wrist. I like it so much I came back for a 2nd one!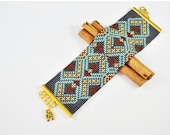 elizabeth
Very pretty!! Thank you!!!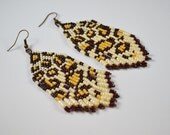 Chew Xin Yi
I had ordered several of this design bracelet but in different colors. This shows how much I loved seller's work. Her artistry is top notch and her prices are very reasonable as compared to other sellers. I would order again and again from her. Highly recommending this shop.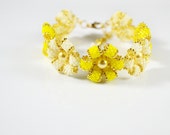 Theodora
Beautiful Bracelet !! Quickly shipped and packed perfectly !! I highly recommend this wonderful shop for affordable ,Beautiful handmade items !!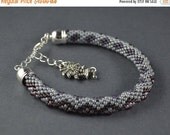 Debra
A wonderfully made necklace that is a work of art, beautiful with a unique quality. Highly recommend this artisan in jewelry.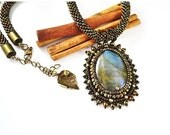 purpleng13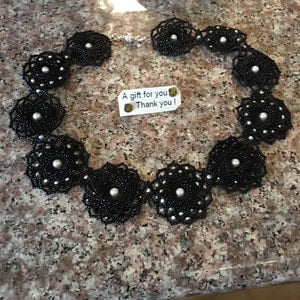 It is very beautiful. I bought this for my daughter's wedding to wear with my evening gown.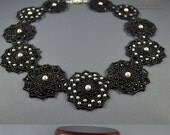 W.WANDA
Beautifully done. Exception sale, service and shipping. Thank you so much! Very much appreciated.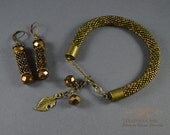 Beautiful Aurora necklace set. Beautifully created, sale, service and shipping. Thank you so much! Very vibrant — simply elegant.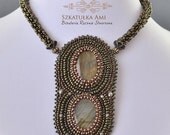 Beautiful Turquoise Agate Stone necklace set. Beautifully created, sale, service and shipping. Thank you so much! Very vibrant — simply elegant.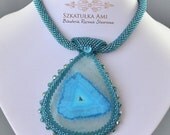 IntaglioArt
Beautiful bracelet, and smooth transaction!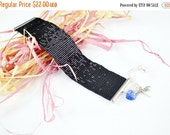 Chew Xin Yi
Like I said before, I simply adored this style of bracelet. Never tired of it since this is my third one but with different colour. This seller comes highly recommended by me.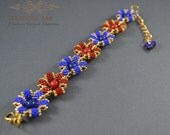 Beautiful bracelet. Colors are vibrant and not too over the top. Just perfect for me.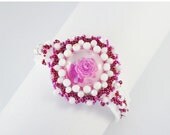 I loved this design so much that this is the second piece I bought from seller but with a different colors. This showed how much I loved her work. Never tired of this particular piece. She always include a free gift with her parcel. Much appreciated. Strongly recommend seller.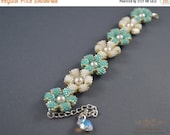 Kathy Taylor
This is beautiful, and I picked the perfect matching earrings!!! You do perfect beading. I thank you so much. Fast shipping to USA. Thank you so much, Kathy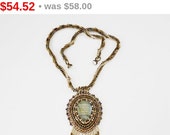 Grace Cardiello
So colorful and well made! Love the design. Arrived early and was packed well. Extender helps to fit any wrist size. Love it!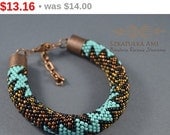 Arrived early. Beautiful work! So intricate and well done! I can't wait to wear it. Everything arrived safely and was well packed. Love it!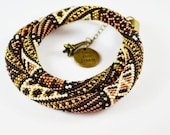 aegina
Even prettier than I expected. Wonderful seller!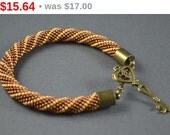 Dianaroberts
This is a treasure – beautifully made. I am delighted with it – thank you!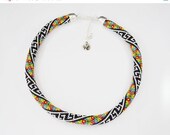 Chew Xin Yi
Versatile yet durable. I simply loved the mixture of colours which made this bracelet just shined through. You will hear from me again.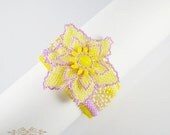 Seller in making beautiful and creative beads products kept me coming back for more. This bracelets is so gorgeous that the photo don't do it credit. Beside being so well made, the colours elevated the intensity of this bracelet. Would definitely highly recommend this seller.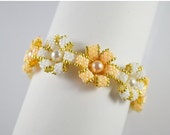 natalie sarina
Very beautiful! Shipped in a very timely manner!!! Thank you so much! My Mom loved them (: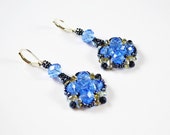 AngelDolliesJewelry
This is my second pair of the bows. They are really darling. My daughter loved them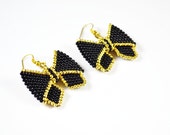 This bracelet is absolutely adorable. Many hours of work to make this bracelet. Highly recommend shop!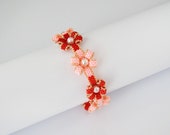 This was shipped quickly. The bows are darling and has so much detail. Very happy with item an shop owner!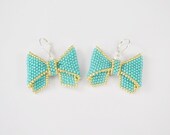 Very happy with the darling bracelet. Quality of work is very good. Great price too. I highly recommend this shop.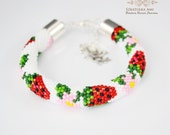 Very happy with purchase and shop owner. The quality of the work is very good. Shipped quickly. I have already ordered another item from this shop. Highly recommend!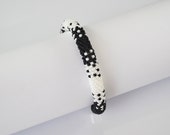 Vixen Vinyl
Shipped very fast and arrived just as described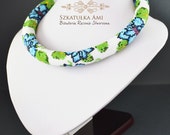 mrskjjennings
I love this colorful bracelet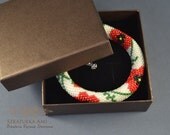 A beautifully made bracelet that is also so pretty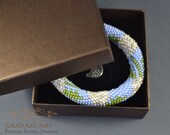 Nata K
Good quality necklace thanks owner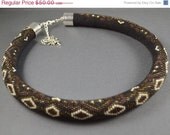 Kathee Colman
This bracelet is a show stopper. The colors work so well together and the workmanship is superb.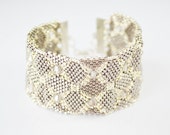 The colors in the bracelet are so vibrant. It is absolutely beautiful.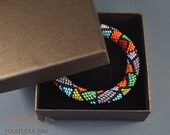 Wonderful workmanship, great colors. A beautiful bracelet.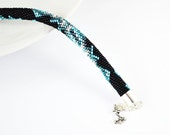 A really pretty bracelet with a great pattern and color work.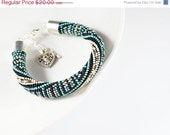 batemuna
Ah, ah, ahhhhhhhhh:-) Super Love it!!!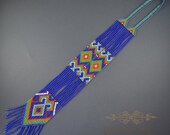 Chew Xin Yi
The bracelet is very pretty and well made. Will definitely order in the future.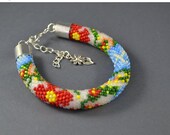 Ashley Traynham
Such precious earrings! Great length, and goes with everything!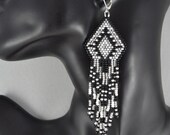 I adore these earrings! Perfect length!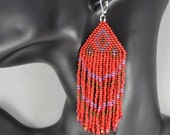 Theresa Munoz
Beautiful golden bracelet! I can wear it casual or dress up. It is lovely. Thank you!?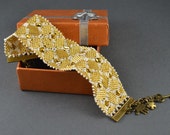 So beautiful!! The beadwork is delicate, the colors blend perfectly!!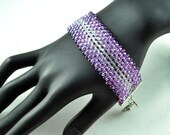 Sophie Gergaud
Sent really quickly and the earrings are beautiful! Thanks!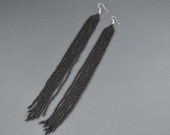 Jennifer Christian
quick delivery, lovely bracelet, fits really well.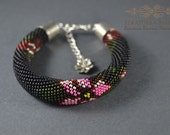 LiliBijoux – Silver Studio
Beautiful necklace with statement and elegance! Nice choice of colors and excellent finishing! Thank you so much!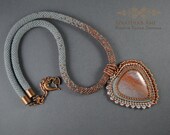 Dorian
Beautiful set – spectacular colors and workmanship! Thank you!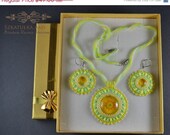 Meghan
Gorgeous earrings. I love the vibrant colors!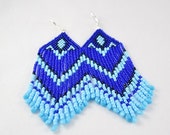 Laurie
Pretty quick delivery for overseas. Lovely piece of jewellery. I would purchase again from this seller.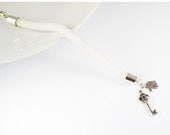 Meghan
air of light/dark blue seed bead earrings. They are gorgeous! Beautifully made and I love the color. The seller was great to work with, and I am very please. Thanks again. 🙂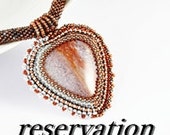 batemuna
Full satisfaction.Once more respect for artists:-)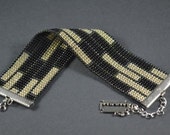 Complete satisfaction.:-)Perfect quality:-) thank you very much !!!!!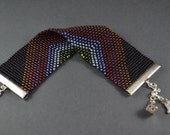 GINA MILLER
This is a gorgeous necklace. I love the way you picked up all the colors in the center stone. Thanks. Gina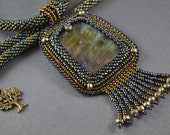 Po więcej opinii zapraszam do źródła 🙂 Etsy Reviews